Swap hectic Indian cities for the tree-lined boulevards of Colonial cities of India. Pondicherry and Thanjavur offers tranquillity of a different kind.
Pondicherry on the Bay of Bengal was a French colonial settlement for nearly 200 years – the British having allowed France four small pockets of rule in South India during the Raj – and it still retains a distinctly Gallic flavour.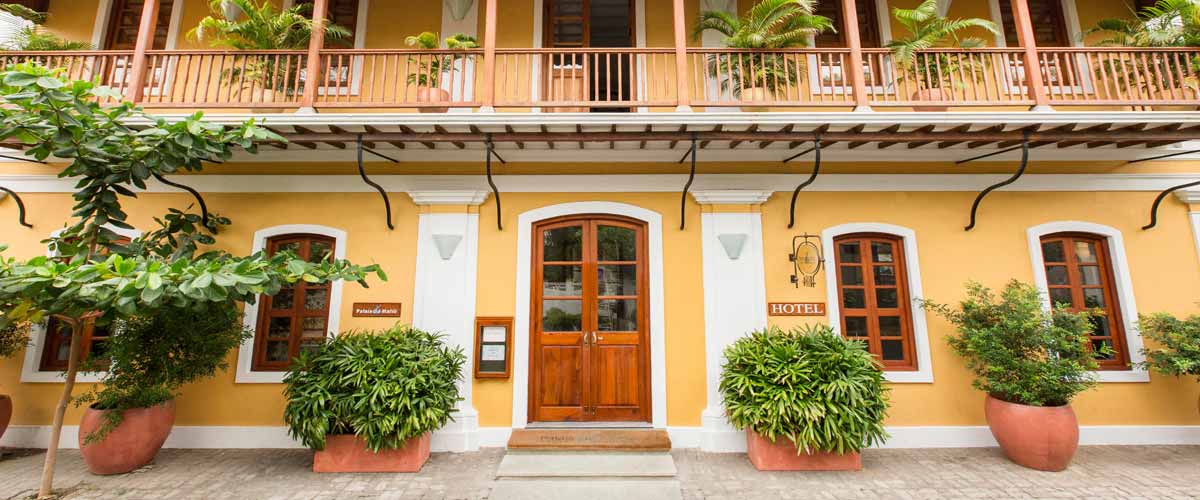 Its seaside promenade and world-famous Ashram are combined with elegant colonial mansions draped in Bougainville and a cuisine combining Indian and French influences.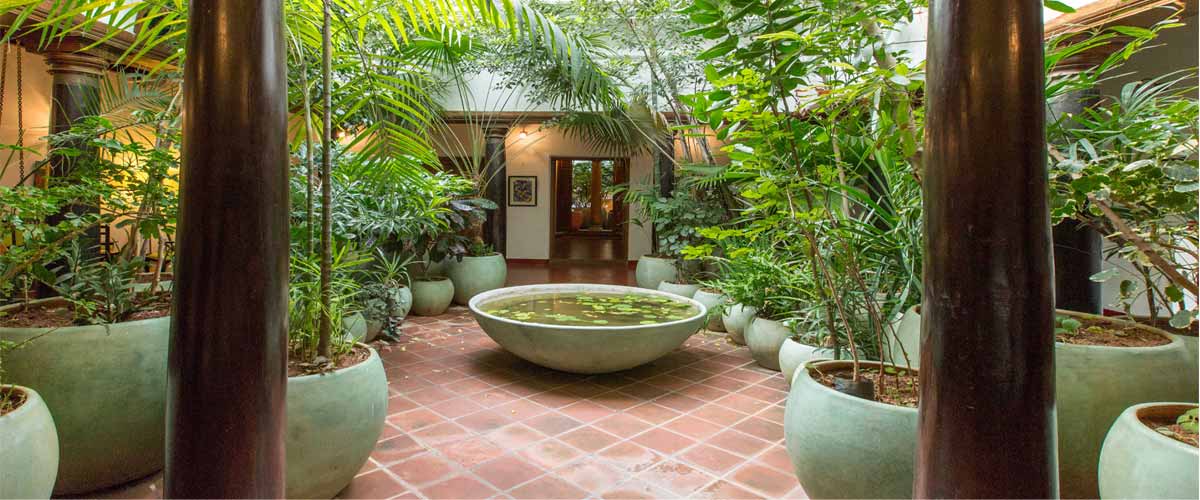 Promenade Beach and its surrounds are all well worth a look if only for the spectacular sunrises.  Explore shady Bharathi Park with its neoclassical governor's residence, Raj Nivas; memorials to Gandhi and Nehru; and Pondicherry Museum , a mix of French-era furniture, Indian bronzes and Spanish and Portugese-influenced pottery.
After a croissant and a coffee, uncover further evidence of French rule on the tree-lined boulevards and shaded courtyards, with names like Rue La Bourdonnais and Rue Dumas.  Visit the Institut Francais, set in a colonial-era building and home to a flourishing research institute devoted to Indian culture.
Two churches are a must-see: the magnificent blue and white cathedral, Our Lady of the Immaculate Conception, built in 1791 in the Goan Portuguese style, and the twin towers and dome of the pink and cream-coloured Notre Dame des Anges from the 1850s.
At the heart of the town is the world-famous Sri Aurobindo Ashram, ounded in 1926 by the spiritual reformer Sri Aurobindo and a French-born woman known as The Mother.  Tourists can visit the peaceful courtyard where Aurobindo and Mother are buried.
Outside the relaxed atmosphere of the French quarter, Pondicherry is a bustling South Indian city. But head south and inland for tranquillity of a different kind, Thanjavur, formerly Tanjore, contains a series of remarkable temples – the legacy of the Chola Dynasty, which ruled South India until the 13th century.
These Hindu temples, all UNESCO World Heritage monuments, were built in the 11th and 12th centuries. Each one contains stunning examples of sculpture, painting and bronze casting, including (at Brihadeeswara temple) a huge statue of the sacred bull Nandi, carved out of a single rock.
Related Tours
Luxury South India – Encompassing Chennai  Mahabalipuram  Pondicherry  Tanjore Dindigul  Munnar  Cochin  Kumarakom 
Discover Tamil Nadu – Encompassing Madurai  Dindigul  Tanjore  Pondicherry Mahabalipuram 
Temples of Tamil Nadu & Palaces of Hyderabad – Encompassing Mahabalipuram  Pondicherry  Tanjore  Madurai Hyderabad 
Temple & Spice Route – Encompassing Mahabalipuram  Pondicherry  Tanjore  Madurai Munnar  Cochin  Mararikulam 
For more information or to start planning a unique holiday to India, please contact us:
info@indianodyssey.co.uk   /  +44 (0) 1224 313984